Adrenalin Activities Australia
Activity Passport

To:

John Smith

Expiry:

2/7/2023 / Redemption Code: xxx xxx
$50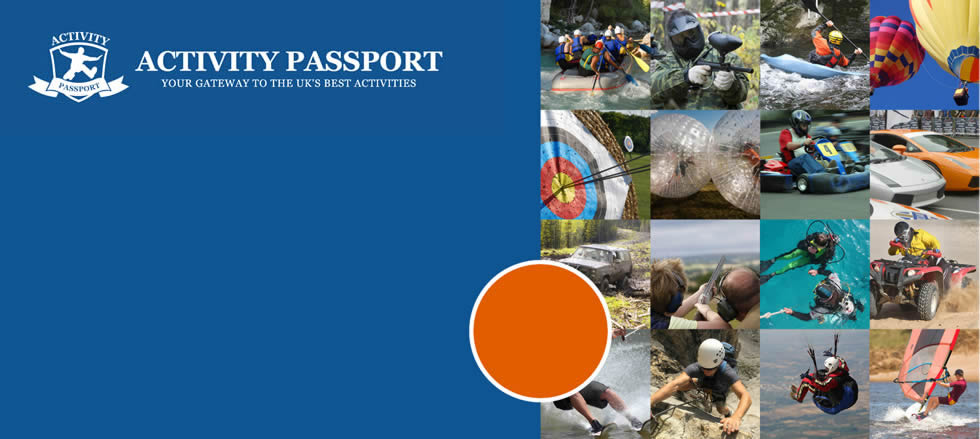 Activity Passport
The FoundAbout Activity Passport, from $10.00, is Redeemable at 262 activity venues in Australia Our Activity Passport makes a perfect gift idea for: birthdays, christmas, corporate rewards or for any gift. All our vouchers are valid for 12 months meaning your gift is redeemable against any Adrenalin Activities event throughout the year. Whats more with our customisable feature, you can add a recipient name and personalised message, making your gift voucher extra special.
Our Activity Passports can be purchased online with our secure booking service or by calling one of our experienced sales team on 1300 966 221. Last minute gift voucher orders can also be made, taking advantage of our e-voucher delivery. Which emails you a copy of your voucher to be printed at home in addition to your optional postal delivery.
Give somebody the perfect day out, give them a FoundAbout Activity Passport.
Redeemable at 262 activity venues in Australia
The Activity Passport gives the recipient access in Australias largest activities network, The Activity People. Recipients can choose an experience from more than 50 different activities at 262 activity venues in Australia. One voucher, thousands of possibilities! View Locations »
Booking Charge
the following charges will be applied at checkout:
Activity $0.99
Combo $1.99
Passport $4.99
Processing charges cover 3rd party production costs. A standard processing charge of $0.99 is applied to all vouchers. An additional upgrade fee is included for Combo & Activity Passport Vouchers, due to the vouchers extended activity & venue coverage.
1 Year Expiration
Our Activity Passport is valid for 12 months from the date of purchase.
Redeemable Online
Voucher Recipients can redeem their gift voucher online when booking one of our packages. Alternatively recipients can call one of our sales consultants on 1300 966 221.
Further Information
For more information on terms & conditions, delivery costs and general FAQs, please click here
Instant Delivery

Great for last minute gifts! Receive an instant e-voucher after ordering.

Gift Wrapping

Make your gift voucher extra special - add gift wrapping at checkout.
Everything You Need To Know
How Long Are Vouchers Valid For?

Our vouchers are valid for a period of 12 months.

How Do I Redeem My Gift Vouchers?

Gift vouchers can be redeemed online when booking and paying for one of our packages. Alternatively contact one of our sales consultants.

How Do I Book My Gift Vouchers?

Simply book your voucher securely online. However, if you prefer, you can contact one of our sales consultants who will be more than happy to help you with your booking over the phone.

Does The Experience That I Book Have To Be For A Specified Date?

No, our Vouchers have the additional benefit of being open ended for a 12 month period, so, the recipient can choose a time and date that best suits them.

Can You Send the Voucher to the Recipient?

Of course. Just let us know when you book who you would like us to send it to together with their email address.

Are There Any Restrictions That I Need To Consider When Booking A Voucher?

Yes. Check all restrictions, especially age, which are detailed on our website.

Which Payment Methods Do You Accept?

We accept all major credit and debit cards with the exception of American Express and Diners card. We also accept bank transfers, please call to arrange this.
Terms and Conditions
Terms and Conditions - Vouchers
We accept orders for vouchers via our website, or over the telephone. These vouchers can be redeemed at one of our sites in Australia.
1. Prices & Payments
Vouchers are non-specific to any venue and are redeemed at face value against the retail price at the time of redemption. We accept all major credit and debit cards.
2. Validity
Our vouchers are valid for 12 months from the date of issue.
3. Extending the Validity Period
A voucher will be deemed to be invalid and will not be eligible for redemption if it is out of date (the validity date is clearly stated). Extension are available, providing they are still valid when you contact us. You can extend the validity date by speaking to one of our sales representatives. There is a small admin charge of £10 for a one month extension. Extensions can only be made 3 times for any one voucher. We do not issue a new vouchers, just change the expiry date on our system. Free or promotional vouchers are not eligible for extensions.
4. Booking
Booking with a voucher is subject to availability and must be made through this company and not the venue. You can redeem your voucher against any package featured on our site up to its full value, regardless of any specific experience named. Additional participants can take part, but they will be charged at the retail price as detailed on our website at the time of booking. Once a booking is made, our standard booking terms and conditions then apply as detailed on this website.
5. Activity Restrictions
All activities have restrictions of some sort, they can relate to age, height, health, and weight. These are in the best interests of participants. Please check your preferred activity and any restrictions that are in place before booking.
6.Despatch & Delivery
All vouchers are despatched as e-vouchers only in Australia.
7. Activity Pictures and Descriptions
Whilst every effort is made to ensure the descriptions and pictures used are a true representation of the activities offered, these do not form part of the contract. Pictures used are always representative of the activity and not venue specific.
8. Cash / Credit Value
Our vouchers do not have any cash or credit value other than as payment or part-payment towards an activity as detailed on our websites. Should the value of your voucher be greater than the activity chosen, no cash refund or credit is given against the balance. Should they be insufficient to cover an activity because of a price increase, or change of activity choice, the bearer will be expected to pay any outstanding balance before the booking can be made.
9. Data Protection
This Company complies with the principles of the Data Protection - Fairly and lawfully processed; Processed for limited purposes; Adequate, relevant and not excessive; Accurate; Not kept longer than necessary; Processed in accordance with the data subject's rights; Secure
10. Trademarks and Brand Names
All our names are well known worldwide and we have acquired both registered and unregistered rights in our names, brands, trademarks, domain names and logos. No one may use our brands, names, trademarks, domain names or logos for any purpose without our express written permission. Any unlawful use will be dealt with swiftly by law.
11. Our Terms
All purchases and bookings will be subject to these same terms and conditions without exception. All customers will have deemed to have made themselves aware of these Terms & Conditions and will have accepted them in their entirety and without exception as part of their dealings with us. No verbal or other communication overrides these terms and conditions in any respect whatsoever.
12. Severability
All of the provisions, clauses and paragraphs in these Terms and Conditions should be read and construed independently of each other. If any provision, clause or paragraph in these Terms of Business is held to be invalid or unenforceable such provision, clause or paragraph will be struck out and the remaining provisions, clauses and paragraphs will remain in force.
13. Statutory
Your statutory rights are not affected.
14. Jurisdiction
These Terms and Conditions are subject to the laws of Australia.
15. Force Majeure
This Company will not be liable for any delay or failure to carry out any of its rights, duties and responsibilities under these Terms and Conditions if the delay or failure is caused by circumstances outside of the control of This Company, including, but not limited to actions by others, acts of god, war, civil disorder or industrial dispute.
16. Our Rights
Failure by this Company to enforce any of its rights under these Terms of Business is not to be regarded as a waiver of those rights unless the waiver is confirmed in writing. If this Company decides to waive any of its rights under these Terms of Business, this will not inhibit this Company from enforcing those rights at any or all times in the future.
17. Booking Agent
We are a booking agency for the venues featured on our websites, therefore we do not physically deliver the activities provided. All issues and claims in connection with the performance and delivery of an activity must therefore be directed at the paintball provider. In this instance, this company will provide full information to assist in any resolution.
Activity HQ, Australia
Fast Electronic E-Voucher via Email for you to print and give.
To Extend your Passport, Experience or Standard Voucher please call 1300 966 221 and speaking to one of our sales representatives. There is a small admin charge of £6.99 for a one month extension.
For further details please view our voucher terms and conditions.